Work with Olympic Broadcasting Services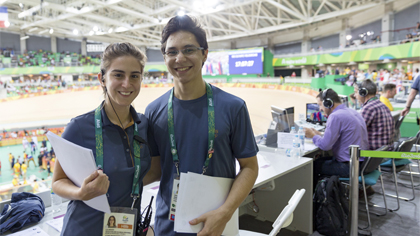 Photo of Rio 2016 / Image Courtesy of OBS
Want to work onsite at the Olympic Games Tokyo 2020?
Olympic Broadcasting Services, founded in 2001, is the host broadcast organisation for the Olympic Games Tokyo 2020.

From the management of the International Broadcast Centre to the production and broadcasting of each competition to broadcasters around the globe, OBS is responsible for the entire broadcasting operation at the Olympic Games Tokyo 2020.

Take this chance to work alongside top professionals in the broadcasting industry, and deliver the magic of the Olympic Games Tokyo 2020 to the world. Pasona will be here to fully support you along the way as an Official Supporter of the Olympic Games Tokyo 2020 (Human Resources Services).
The opportunities offered here are full-time jobs with at least 40 hours of work per week, 5 days a week.
Part-time jobs with less than 40 hours of work a week are not available.
We are currently accepting applications! Click "Apply Here" to submit your application now!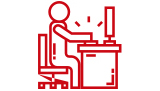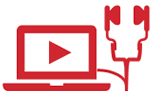 Participate in online
job briefing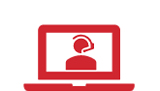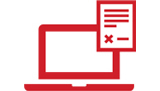 Register as Staff of
Pasona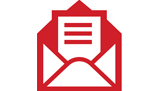 Job Placement
Information Arrives
Merits of Working with OBS

Work onsite at the Olympic Venues
Feel the thrill of the Olympic Games Tokyo 2020 while working onsite at the International Broadcast Centre or one of the Olympic Venues.

As part of the Games staff, you will have the opportunity to learn about the world's largest broadcasting operations, as well as the management of large-scale sporting events.

Gain valuable work experience in English
For operations of an international scale like Olympic broadcasting, English is used as a common language for communication.

Working alongside global professionals while being entrusted with important work duties will surely improve your English skills as well as your self-confidence.

Connect with top-level broadcast professionals from around the world
The very best in the industry assemble for the the pinnacle of sports broadcasting events.

The network you can build here will extend throughout Japan and overseas, becoming a valuable tool in your future career.
We are accepting applications until all positions are filled, so please apply soon!
Frequently Asked Questions
Is this an internship at OBS?

Pasona Inc. offers interested candidates the opportunity to be hired as employees of Pasona and dispatched to work alongside OBS during the Olympic Games Tokyo 2020. Dispatched staff will work under the direction of OBS in places such as the International Broadcast Centre (IBC) and Olympic Venues.
How long is the term of employment?

Most staff will be employed fulltime for 2 - 3 weeks before, during, and after the Olympic Games Tokyo 2020 (July 23 to August 8, 2021). However, there are some positions which last only a few days.In addition, depending on job type, some staff can be assigned for positions that begin in March, April, or May. See the Job Information section for more details. If you are interested in a long term position, please contact us as soon as possible.
I have heard that there are long-term positions. What are the working hours for these positions?

Working hours for the long-term positions are planned to be full-time (5 days a week, Monday - Friday) from 9:00 to 18:00. However, if there are any updates in the planned hours, we will inform all applicants.
Where will I get to work?

Staff will work at either the Olympic Venues or at the International Broadcast Centre (located in Tokyo Big Sight), depending on their assigned division and work duties. Staff involved with production may have to travel to locations around Tokyo for filming.
Can I choose the venue where I work?

Pasona will decide the venue where you will work based on the current availability of positions and your place of residence. Please understand that we cannot comply with requests about your preferred venue.
Are there positions available for the Tokyo 2020 Paralympic Games as well?

Yes. Some staff who work at the Olympic Games Tokyo 2020 will be given the option to extend their contract until the end of the Tokyo 2020 Paralympic Games.
Why is a My Number card, Japanese Driver's license, or passport required?

These forms of identification are required for two reasons.
First, one of these forms of ID is needed to confirm your identity when registering as a dispatch staff of Pasona.
Second, one of these forms of ID is needed to apply for accreditation for the Olympic Games Tokyo 2020.
I have other obligations during the Olympic Games Tokyo 2020. Is it possible to request a change in shift to accommodate my schedule?

We ask that applicants be available for the full period of the Games (July 23 to August 8, 2021). It is not possible to work in this position while also engaging in other part-time work, volunteering, etc.
Are accommodations provided?

Staff are required to reside in the Greater Tokyo area and be capable of commuting from their place of residence to the various Olympic venues.Individuals who reside in the Sapporo and Sendai areas are also welcome to apply.
However, accommodations will be provided if you are asked to work at a venue far from your place of residence.
Are commuting and travel expenses covered?

All necessary transportation will be arranged or provided without cost to staff by our client.
パソナってどんな会社?パソナのことをまだよくご存じない方へおすすめのコンテンツです。